Approaching the Hacienda at Sunset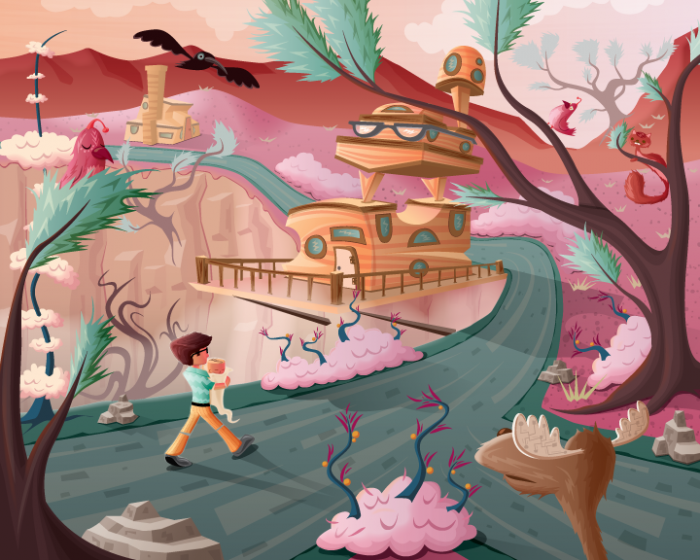 Here's a new piece of art that I created for an October, 2011 exhibition at OTTO in Fullerton, CA. The show is set to be called "Leavens World" (HA!) and will start on October 7 and run for the remainder of the month.
This piece in particular was inspired by my evening walks with my infant son this summer. Every evening, to calm him down before bed time, I'd take him on a walk along the canyon just north of our house. And no, we don't have moose here in Southern California.