The Fool and the Flying Ship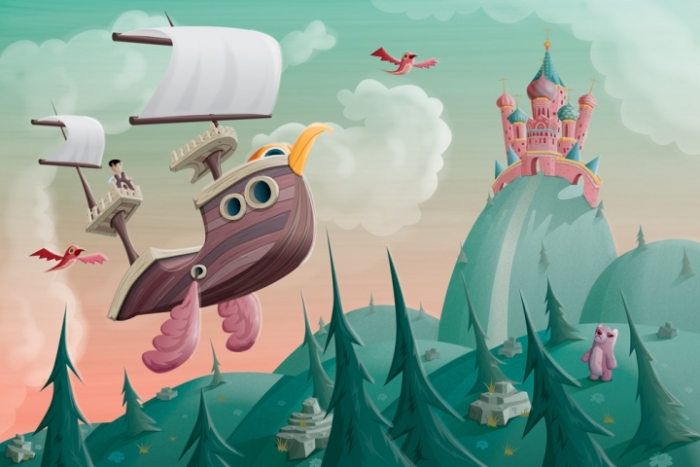 Here's a piece I created exclusively for Acidfree Gallery's inaugural exhibition, Fables and Fairy Tales. This particular illustration is based on the Russian fairy tale, "The Fool of the World and the Flying Ship," a surreal tale of a young "fool" who sets off to build a flying ship in an attempt to win the hand of a princess. Prints are very limited and go on sale March 30, 2012. More info:
Click here to order archival paper prints (50 available)
Click here to order a canvas print (only ONE available!)
Also, one free copy will be given away to one lucky person who likes Acid Free on Facebook. Make it be you! Winner announced 3/30/2012.